MONTGOMERY, AL – August 30, 2023 – The Heart of Alabama Food Bank (HAFB), in conjunction with Feeding Alabama, responded to a request for assistance from the Alabama Emergency Management Agency (EMA) by providing 44,000 lbs of water to Macon County following a shortage in the area. The water shortage in Macon County is due to several wells being struck by lightning and a water main breach. The water provided by HAFB will help sustain over 1,500 families impacted by the shortage over the next few days.
Heart of Alabama Food Bank provides disaster relief as part of its everyday mission. HAFB is often first on the ground with supplies to care for those facing recovery operations. Heart of Alabama Food Bank stores emergency food supplies at our facility to distribute quickly across Alabama when a disaster strikes.
About the Heart of Alabama Food Bank (HAFB)
The Heart of Alabama Food Bank (HAFB), formally the Montgomery Area Food Bank, was established in 1986. The organization became a certified affiliate of Feeding America in 1989 and works with our state association, Feeding Alabama. The mission of HAFB is to source, acquire, and distribute nutritious food to those experiencing hunger and food insecurity throughout our region so that families, seniors, and children can thrive.
Last year alone, HAFB distributed 27 million pounds of food, or 22.4 million meals, to the 35 counties served and is on track to distribute even more in the coming years. HAFB provides food to our service area by working with over 500 partner agencies that serve people through various programs. More information on how to get involved in the fight against hunger: www.hafb.org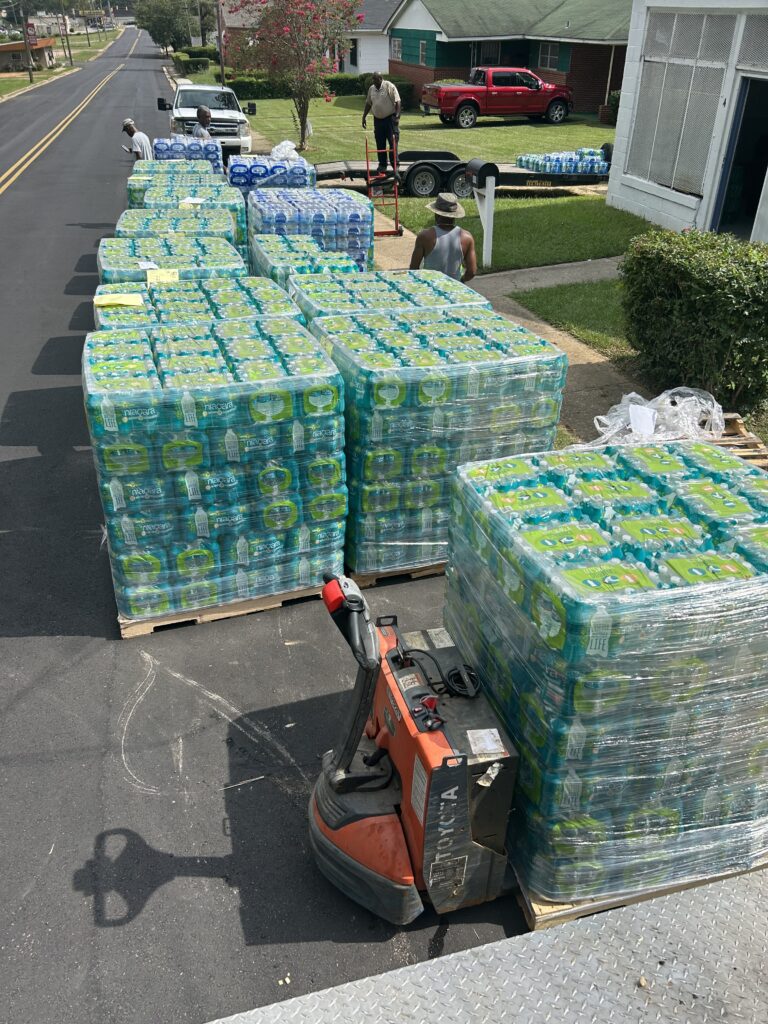 Media Coverage