To source, acquire, and distribute nutritious food to those experiencing hunger and food insecurity throughout our region, so that families, seniors, and children can thrive.
To cultivate a community where everyone has access to quality, nutritious food, and is committed to creating a healthy, hunger-free environment for families, seniors, and children.
HAFB commits to collaborating and building strong relationships with those working to accomplish our vision of creating a hunger-free community while valuing each other's roles and using an open process and honest communication.
HAFB continually seeks to provide excellent service through the development of new and improved methods while creating more efficient and effective ways to reduce hunger.
HAFB will demonstrate truthfulness, transparency, and maintain the highest ethical standards in all interactions.
HAFB acknowledges the inherent worth and dignity of every person and seeks to treat all with justice, equity, and compassion. We highly value the diversity of backgrounds, experiences, and opinions of all those engaged in the fight against food insecurity.
HAFB believes service to others is fundamental to creating a hunger-free community. Serving with excellence, compassion, and responsiveness to meet the needs of those with whom we work, internally and externally, is of the utmost importance.
HAFB will be accountable to all stakeholders including clients, donors, volunteers, staff, and the surrounding community to be efficient, effective, and environmentally responsible in all use of our resources.
HAFB operates with an acute sense of urgency that reflects the immediate needs of hungry people. We hereby challenge our employees, volunteers, and partners to embrace the same sense of urgency to accomplish our mission and shared vision.
A food bank and a food pantry are both organizations that aim to help people who are experiencing food insecurity, but they have different functions and roles in the process of providing food assistance. Food banks act as centralized collection and distribution centers that serve multiple food pantries and community organizations, whereas food pantries are local outlets that directly serve individuals and families in need.
Both play a vital role in alleviating hunger and food insecurity in our community, with food banks being the arbitrator to efficiently managing food resources and food pantries providing direct support to those who require immediate assistance; both ensure that no one must battle hunger alone.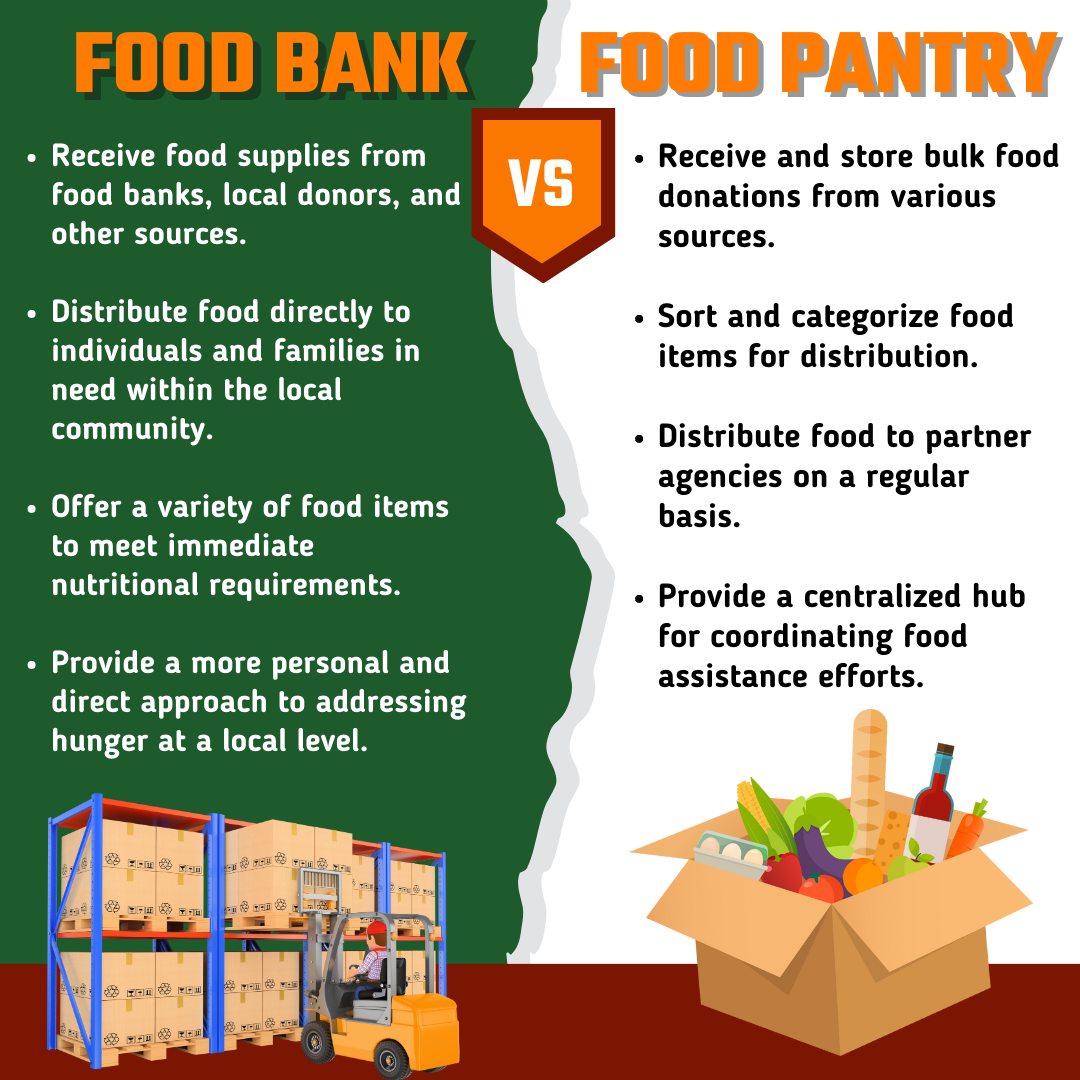 Food Banks and food pantries are not the same, but they are partners that share the same commitment: helping to fight hunger!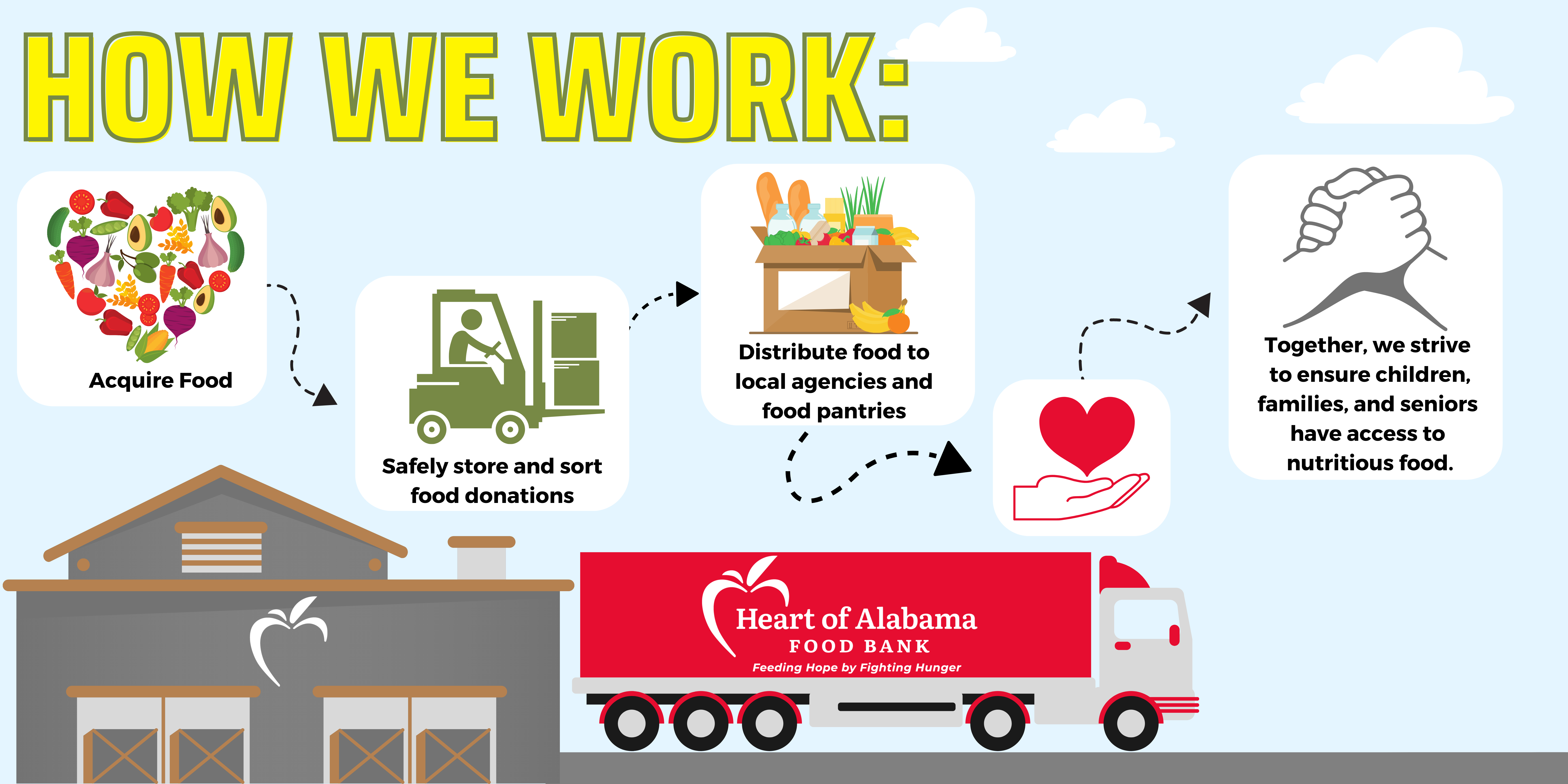 Help your fellow Alabamians
in the River Region and beyond.
$1 provides 5 meals.
Your donation will provide hope to your neighbors in need.