MONTGOMERY, AL – August 16, 2023 – Michael Coleman, Chief Executive Officer of the Montgomery Area Food Bank (MAFB), announced that effective August 16, 2023, the organization will change its name from the Montgomery Area Food Bank to the Heart of Alabama Food Bank (HAFB).
HAFB was established in 1986 and became a certified affiliate of Feeding America in 1989. Today, HAFB serves 35 counties across Alabama, extending from Tuscaloosa to Dothan, where over 217,000 Alabamians are considered food insecure. HAFB covers its' expansive territory in partnership with four Affiliated Food Banks in Auburn, Dothan, Selma, and Tuscaloosa, along with 12 counties directly served out of the Montgomery facility. Last year alone, HAFB distributed 27 million pounds of food, equating to 22.4 million meals.
The name change to Heart of Alabama better conveys the Food Bank's geographical connection to the coverage area across Alabama while simultaneously reflecting the care and compassion it feels for its neighbors battling hunger and food insecurity.
"Heart of Alabama Food Bank better captures the essence of our mission as we strive daily to empower seniors, children, and families in need. This name also exemplifies our agencies, volunteers, donors, and community partners pouring their hearts into the fight to end hunger." Michael Coleman, Heart of Alabama Food Bank CEO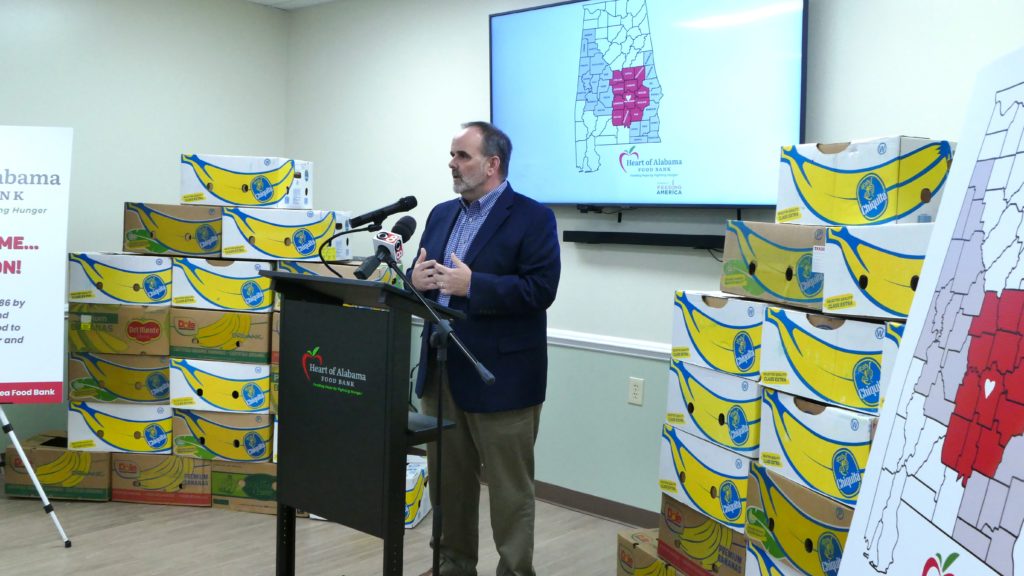 About the Heart of Alabama Food Bank (HAFB)
The Heart of Alabama Food Bank (HAFB) sources, acquires, and distributes nutritious food to those experiencing hunger and food insecurity throughout our region so that families, seniors, and children can thrive. More information on how to get involved in the fight against hunger: www.hafb.org
Media Coverage